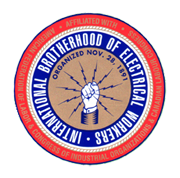 HOME

"Welcome from Brian Tobin"
I would like to personally welcome you to the IBEW Local 1852's re-designed website. We are dedicated to our members and their needs, and with our new website layout, anticipate our members will be able to stay informed about our Local and our future endeavors.

This site has been designed to connect and communicate with our members, and to share with all of you, our local's outstanding contributions by our members and families, to enhance and further our union and trade.

I hope you enjoy your visit. Should you have any questions or comments, please feel free to contact us.

Best Wishes,



Business Manager / Financial Secretary
IBEW Local 1852, Sydney, NS, CA
"From the President Bradley Lannon"
I would like to thank everyone for their support and opportunity to be president of IBEW LU 1852. I look forward to working with all of our membership to keep our LU hall here in Cape Breton and prosper.

Thank you,



President
IBEW Local 1852, Sydney, NS, CA